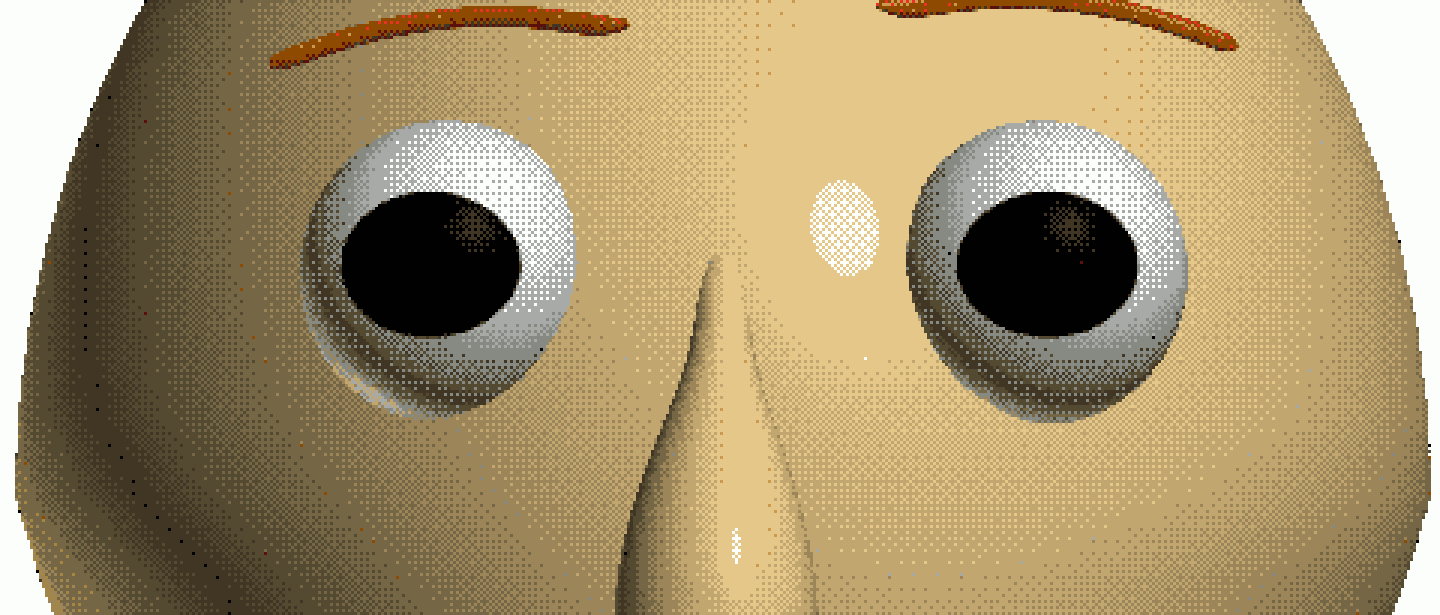 Baldi's Basics Full Game Early Demo
Demo Version 1.1 Changelog
---
A small update for the demo has just released, fixing a few bugs that were found. Here's the full list of changes:
Fixed crash that would occur when losing an item to a whirlpool or It's A Bully while only having one item in the inventory in the last slot.
Fixed swinging doors being collidable for a moment beofe opening.
Fixed grappling hook passing through locked swinging doors.
Characters should no longer pass through objects when they block an area while right next to the obstruction (Swinging doors, rotohall).
Characters should no longer pass through objects when they block an area if it makes the area completely unaccessible (For example, PotT would pass through a locked swinging door if the player locked it in the area with the roto hall while the rotohall was closed).
Playtime no longer phases through the level to get to the player under certain circumstances.
Hitting the third exit while being swept by Gotta Sweep no longer leaves you with a permanent slow-down effect.
You can now click on objects and use items properly while looking backwards (For example, you can now press space and use a BSODA, and it will travel behind you instead of going forward).
Updated/Corrected Arts and Crafters' and Playtime's posters.
PotT will now stop whistling in order to scold the player immediately, instead of waiting for the whistling to finish before speaking.
Whistling will also no longer overlap.
Stamina no longer drops when attempting to run while unable to move (For example, running into a corner would cause you to lose stamina)
Fixed a bug that would cause Playtime to stop moving if a party began while jumping rope.
The flood event doesn't slow things down as much as before (Before it multiplied speed by 0.5, now it multiplies speed by 0.75).
The tape player now closes when used.
Thanks to everyone who reported bugs! I think this demo is mostly bug free now, but if you notice anything else you can still do so here: https://mystman12.itch.io/baldis-basics-full-game-demo/devlog/94727/report-bugs-...
Files
Baldi's Basics Demo 1.1 Windows.zip
35 MB
Sep 03, 2019
Baldi's Basics Demo 1.1 Mac OSX.zip
35 MB
Sep 03, 2019
Baldi's Basics Demo 1.1 Linux.zip
36 MB
Sep 03, 2019
Baldi's Basics Demo 1.1 Windows 32-Bit.zip
32 MB
Sep 03, 2019
Get Baldi's Basics Full Game Early Demo