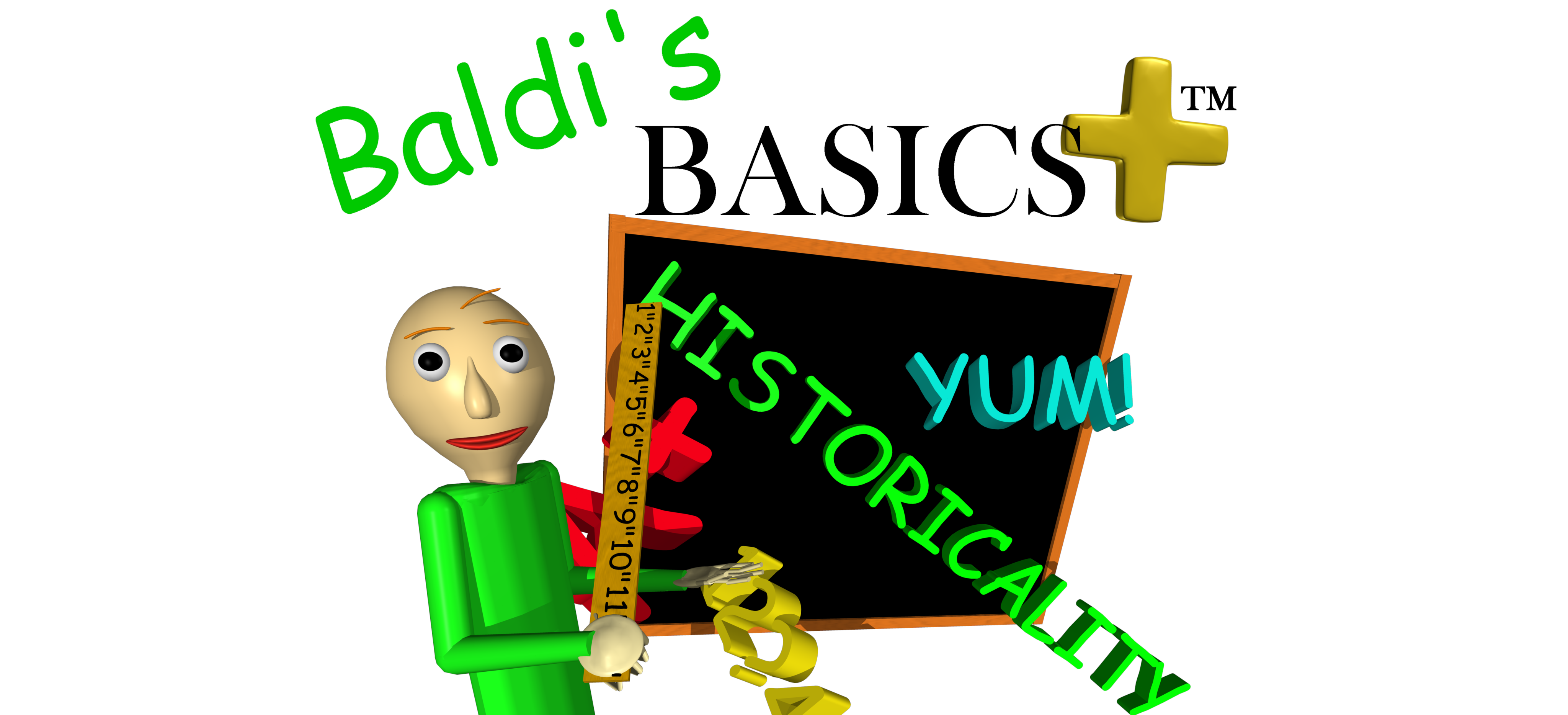 Baldi's Basics Plus
Baldi's Basics Plus version 0.1.1 has been released with some bug fixes! Here's what's changed:
Fixed the game crashing when completing challenge maps.
Custom seed values are now limited to int32 min and max values.
Fixed a few bugs caused by trying to view the advanced map in field trips or the elevator.
The pause menu will now display the current seed to aid with bug reports.
Fixed Baldi not moving in the farm field trip.
Subtitles no longer prevent menu items from being clicked on.
Increased desk and lunch table spawn buffers so that they can no longer spawn so close to each other that they block areas off. Also reduced the size of their hitboxes.
Objects can no longer spawn in the center of the Principal's Office.
Implemented item slot hot keys and removed unused item slot 6 key option.
Fixed the advanced map crashing on pre-made levels.
Fixed pause screen weirdness, which involved the system cursor sometimes not re-locking and multiple menu screens rendering on top of each other.
The game will now load the last player's screen settings on start. Different players can still have different screen settings, and whoever played last will have theirs loaded when the program is started. Loading a different player will immediately switch to their screen settings.
Files
Baldi's Basics + V0.1.1_Windows.zip
66 MB
Jun 13, 2020
Baldi's Basics + V0.1.1_Linux.zip
70 MB
Jun 13, 2020
Baldi's Basics + V0.1.1_OSX.zip
65 MB
Jun 13, 2020