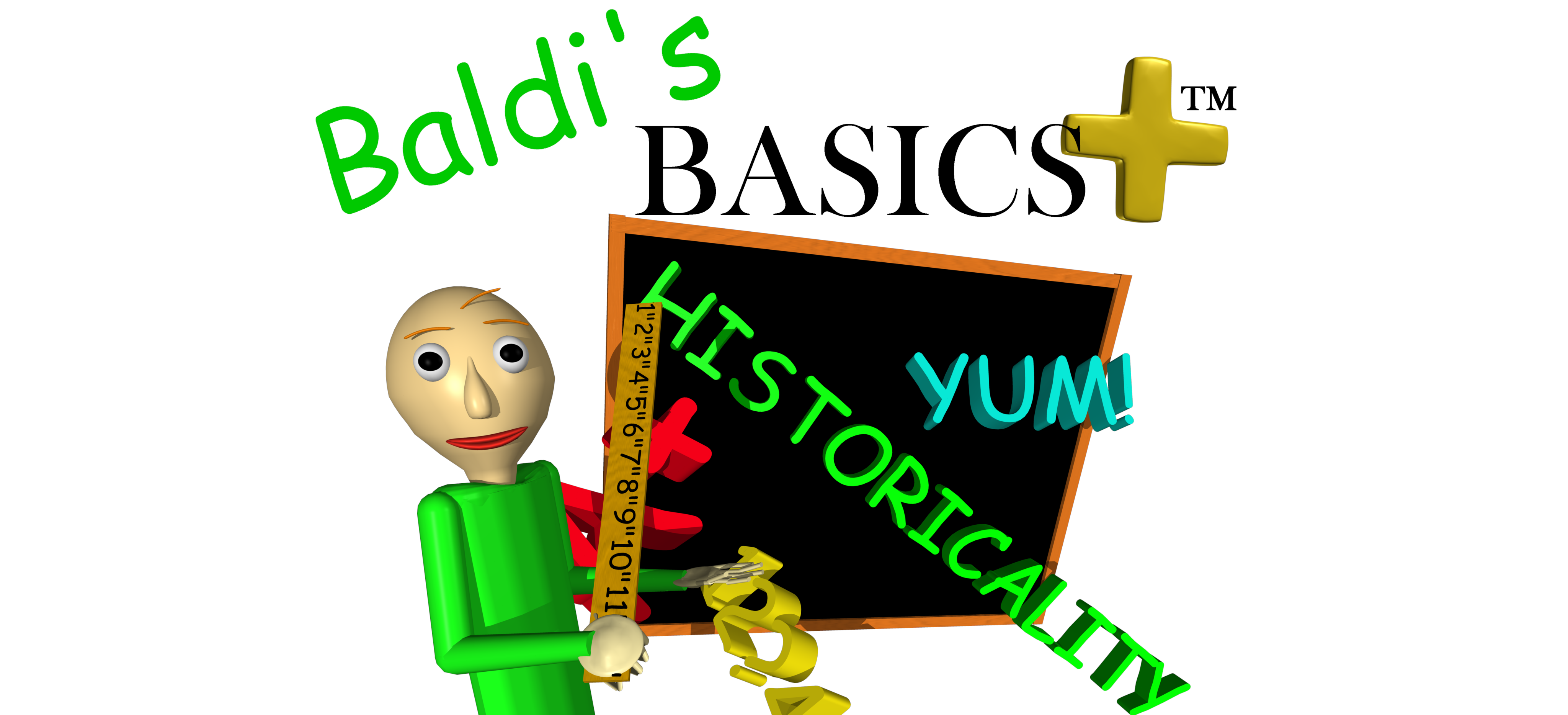 Baldi's Basics Plus
0.3.7 is out now with fixes for control issues!
---
Baldi's Basics Plus version 0.3.7 has just released! It's a small patch to address some issues many players were reporting with the in-game cursor movement being treated as a joystick input. While there were ways to fix it when it happened, this patch will hopefully prevent it from happening anymore. Note, that due to the changes made, this update will reset your current control maps!
The MacOS version is still on hold until further notice, sorry about the wait! I've figured out what's causing the issue and it actually seems to be a problem on Unity's end, not mine, so I'm waiting to hear back from them regarding a bug report I sent. Fingers crossed the issue gets worked out soon!
Here's the full changelog:
Adjustments
Made menu controls visible in the Rewired control mapper. You can now change controls for mouse cursor movement, clicking, map zoom, etc.

Adjusted default control map settings. By default, the arrow keys can be used to control the in-game cursor, and enter to click.

Holding the control key when the Basically Games logo disappears will reset the controls to the defaults.

If the game detects a bad mouse mapping, it will reset the mouse control map to the defaults (A bad mouse map would be assigning mouse movement to a few Joystick inputs or removing the cursor maps, among other things). This is to prevent a scenario where the in-game cursor becomes impossible to move.

The "check for updates" button on the main menu now leads to the game's Steam news page.

Bugfixes
Fixed several issues with the way Rewired was setup. This will hopefully prevent the weirdness that was occurring in 0.3.6 (If not, the bad mouse map detection should act as a failsafe).

Fixed glitched invert axis icons.
Files
BaldisBasicsPlus_0.3.7_Windows.zip
62 MB
May 21, 2022
BaldisBasicsPlus_0.3.7_Linux.zip
76 MB
May 21, 2022